Woodstock Office
5 The Green
Woodstock, VT 05091
Email Phone: 802-457-2600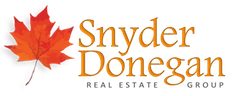 About John
John Snyder founded the company 10 years ago and has consistently been the #1 Woodstock-based real estate broker (#1 for the past 1, 3, 5 and 10 years through 2020), assisting both buyers and sellers. His clients value his down-to-earth, straightforward approach to business, integrity, discretion, knowledge of the market, and ability to help clients smoothly accomplish their objectives towards a successful purchase & sale. He is licensed both in Vermont and New Hampshire.
John enjoys helping second-home buyers and sellers, and also helping his local friends and neighbors. He has also been the #1 luxury broker (properties to sell/close over $1 million) in the greater Woodstock area for the past 1, 3, 5 and 10 years through 2020.
John lives in Woodstock, Vermont. Fifteen years ago, he and his wife, Ellen, relocated their young family to the area from CT, where he had run a $30 billion portfolio management team at JP Morgan Investment Management in New York, then raised capital and managed client relationships for a $2 billion private investment fund in Greenwich CT.
John and Ellen have designed, renovated and built many lovely homes over the years, and thoroughly enjoy the process. John is always enthusiastic about sharing those design-renovation ideas and experiences with his clients. John's hobbies include being outdoors with his friends and family (and their two Jack Russell terriers, Poppy and Finn), snowshoeing, biking, mowing his fields, photography, and playing live music. John absolutely loves the quality of life and the healthy, beautiful outdoors in this special part of New England.
Over his business career, John has travelled extensively (28 countries and 46 of the U.S. states) and has been actively involved in our local community and served on or chaired a number of local non-profit boards. John earned a BA-History from the University of North Carolina at Chapel Hill, a Chartered Financial Analyst (CFA), and an MBA from Cornell University, during which time he was selected to attend the London Business School, where he earned highest honors.
Recent Luxury Sales (Sold/Closed): Other Recent Sales (Sold/ Closed):
GRACEMERE - South Woodstock - $3,750,000 Sold/Closed - 235 Gills Rd - Barnard - $850,000
SUNNYSIDE - South Woodstock - $3,350,000 Sold/Closed - 85 Dartmouth College Hwy - Lyme, NH - $399,000
24 OCCUM RIDGE - Hanover - $3,100,000 Sold/Closed - Bragg Hill Rd - Norwich - (Land) - $200,000
HAVELOK HILL - Strafford - $3,000,000 Sold/Closed - 3550 Cox District Rd - Woodstock - $432,000
PETERKIN HILL - South Woodstock - $3,000,000 Sold/Closed - 346 Town Farm Rd - Hartland - $725,000
LONG WAY HILL - Barnard - $2,650,000 Sold/Closed - 25.5 Prospect St - Woodstock - $470,000
HONEY HILL FARM - Barnard - $2,550,000 - 1548 Peterkin Hill Rd - Woodstock - $782,500
GARVIN HILL GETAWAY - Barnard - $2,550,000 - 282 Fletcher Hill Rd - Woodstock - $585,000
SLEEPY HOLLOW FARM - Pomfret - $2,200,000 Sold/Closed - 470 Jenne Rd - Reading - $700,000
SILVER FOX FARM - Woodstock - $2,100,000 Sold/Closed - 148 Robinson Road - Strafford - $655,000
WEED HILL - Hartland - $2,090,000 Sold/Closed - 1957 Prosper Road - Woodstock - $700,000
TWIN PONDS - Barnard - $2,000,000 Sold/Closed - 592 Austin Rd - Woodstock - $765,000
FINCH HILL - Barnard - $1,650,000 (Sold/Closed) - 858 Cabot Rd - Woodstock - $512,500
16 PLEASANT STREET - Woodstock - $1,750,000 Sold/Closed
1018 DEERBROOK - Woodstock - $1,500,000 Sold/Closed
STONE POND - Barnard - $1,450,000 Sold/Closed
489 BENEDICT RD - Woodstock - $1,425,000 Sold/Closed
10 COLLEGE HILL - Woodstock - $1,385,000 Sold/Closed
RANDALL ROAD - Woodstock - $1,370,000 Sold/Closed
PROSPER ROAD RETREAT - Woodstock - $1,350,000 Sold/Closed
NORTHCOTE/GALAXY HILL ROAD - Pomfret - $1,350,000 Sold/Closed
HIGH VIEW COTTAGE - Bridgewater - $1,350,000 Sold/Closed
22 PROSPECT ST - Woodstock - $1,350,000 Sold/Closed
MOOSE HILL - Barnard - $1,320,000 Sold/Closed
SIX WILLOWS FARM - Hartland - $1,300,000 Sold/Closed
BROOK CROSSING - Pomfret - $1,150,000 Sold/Closed
1455 HIGH PASTURES - Pomfret - $1,149,200 Sold/Closed
DENSMORE HILL - Hartland - $1,150,000 Sold/Closed
1455 HIGH PASTURES ROAD, Pomfret - $1,149,000 Sold/Closed
NOAH WOOD ROAD - South Woodstock - $1,080,000 Sold/Closed
"CONVERSE HOUSE" - 2 Pleasant Street, Woodstock Village - $1,050,000 Sold/Closed
KEDRON VALLEY FARM - South Woodstock - $1,030,000 Sold/Closed
CARLTON HILL - Woodstock - $1,022,000 Sold/Closed
OATWAY FARM - Pomfret - $1,100,000 Sold/Closed
ASHLEY ROAD - Barnard - $1,095,000 Sold/Closed
CONVERSE HOUSE - Woodstock Village - $1,050,000 Sold/Closed
WILLOW POOL FARM - Pomfret - $1,000,000 Sold/Closed
11 MOUNTAIN AVE - Woodstock - $1,000,000 Sold/Closed