| Snyder Donegan Real Estate Group
Snyder Donegan Real Estate Group
35 South Main Street
Hanover, NH 03755
Email Phone: 603-643-0599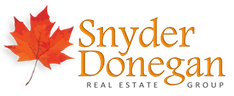 About David
David is one of the top producing brokers in both New Hampshire & Vermont and consistently a top selling broker in the Hanover & Woodstock Area Markets. In the past 4 years alone he has successfully closed nearly $100 million in sales. His clients rely on his professionalism, responsiveness, depth of knowledge, and attention to detail. In addition to serving Buyers and Sellers, David is responsible for overseeing the company's marketing strategies, with an emphasis on digital marketing. David comes to the firm with more than 20 years corporate experience in global consumer marketing. He has also served as Treasurer of the Windsor County Board of Realtors and on the Zoning Board in Hanover, New Hampshire.
Early in David's corporate career, he worked at NBC Universal and CBS in Los Angeles. He also worked at the social network Myspace, serving as Senior Vice President of Marketing. In this role, he was responsible for leading the marketing, branding, promotions, events, content, and entertainment teams. Previously, he served as the Director of Interactive Marketing at Red Bull, an international energy drink brand, where he worked for 10 years growing the business from a $100 million to $1.5 billion brand. David continued as a Managing Partner at Red Bull's advertising agency, also representing clients Qualcomm and 2K Sports.
David was born in Dublin, Ireland and moved to Hanover, New Hampshire during his childhood. He attended Hanover High School, and returned to the area to raise his children with wife Megan, and to be nearer family in Hanover and Barnard, Vermont. David's father was a Professor of Surgery at Dartmouth Medical School. In addition to being an avid squash player and runner, he's also a budding youth soccer coach and an active member of Rotary International. In his spare time, David and his wife are kept busy by their three children, and two dogs (Patrick, Declan, Molly, Mable & Nacho). David received his Bachelor of Arts from Boston College.

| | |
| --- | --- |
| Significant Luxury Sales | Recent Sales |
| 180 BIRCH HILL LANE - Norwich - $3,375,000 | RIVERPOINT - Norwich - $683,000 |
| 24 OCCOM RIDGE - Hanover - $3,100,000 | 40 ETNA ROAD - Hanover - $1,200,000 |
| DERBY HILL FARM - Lyme - $2,575,000 | 5778 Route 12 - Barnard - $745,000 |
| QUINN FARM LODGE - Woodstock - $2,300,000 | 17 High Street - Woodstock - $235,000 |
| 17 ROPE FERRY ROAD - Hanover - $2,000,000 | 1582 High Pastures - Pomfret - $623,000 |
| HONEY HILL FARM - Woodstock - $1,650,000 | 2 Goodfellow Road - Hanover - $750,000 |
| MENDING WALL FARM - Lyme - $1,600,000 | 36 Etna Road - Hanover - $655,000 |
| ATWOOD PLACE - Barnard - $1,450,000 | 2024 Quechee Main Street - Quechee - $530,000 |
| SEAVER HILL FARM - Pomfret - $1,400,000 | 408 Knight Hill Road - New London - $1,275,000 |