A variety of successful businesses have emerged from the Greater Woodstock and Hanover areas. The two areas are an ideal choice for many to live and raise a family, therefore also serving as a solid home base to turn idea into reality.

From hand-blown glassware at Simon Pearce in Quechee, to water-injection plasma-arc cutting at Hypertherm in Hanover – there is plenty of variety. The following is a short list of both emerging and prospering businesses in the two areas, with a little about how they came to be.
Farmhouse Pottery
Farmhouse Pottery is one of the most successful companies to emerge in the past several years. Described best by Zoe and James, Co-founders of Farmhouse Pottery:

"We are old-world potters with simple tools and strong beliefs in process and authenticity. We believe the farmers, craftsmen, and makers are the core of our communities, and that farm-to-table isn't a foodie trend, but rather the rediscovery of a more sustainable lifestyle and value system. Through our craft and in our daily lives, we're reconnecting others to this lifestyle and defining its place in the modern day. We are America's studio pottery and this is our American dream."
Simon Pearce
Simon Pearce grew up in Ireland, and at age 16, began as an apprentice in his father's studio. He perfected his craft in Europe before ultimately opening his first factory in Quechee, Vermont in 1981. The factory perches on the edge of a waterfall, where the falling water provides power hydraulically. The Quechee site features glassblowing demonstrations, a large showroom, restaurant and bar. The company has been very successful, and has expanded to Windsor, Vermont, a second factory in Mountain Lake Park, Maryland as well as a number of retail outlets throughout the United States.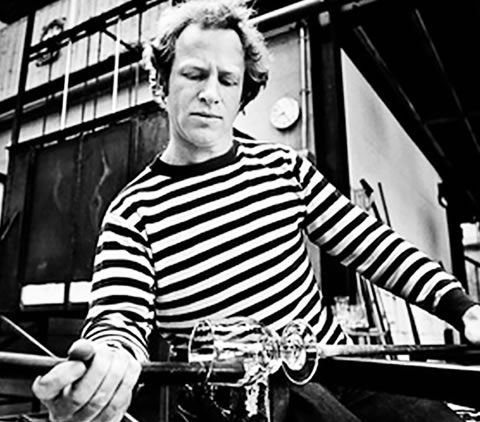 Hypertherm
In 1968, Dick Couch and Bob Dean invented water-injection plasma-arc cutting in a two-car garage in Hanover and Hypertherm was born. Since then, Hypertherm has become enormously successful, with offices globally, and in 2018 they are celebrating their 50th anniversary. In the past decade, they have also become entirely Associate-owned.
Long Trail Brewing Company
Long Trail was founded by Andy Pherson in the basement of the Bridgewater Woolen Mill, in Bridgewater, Vermont in 1989. Andy originally set out to create a cheaper American made alternative to the expensive German and English imported beers. The company was originally known as 'Mountain Brewers' until they relocated to their current location at Bridgewater Corners in 1995. The brewery, which has a restaurant and visitor center, is a very popular destination for tourists. Their most popular beer is a German Altbier, titled 'Long Trail Ale.'
SILO Distillery
SILO was founded in 2013 with a vision to utilize Vermont's naturally rich bounty to provide wonderful handcrafted spirits for people looking for a local option. They produce Vodkas, Gins, Whiskeys and many infused varieties. Their process is completely hands on, starting with grain selection from Grembowicz Farm in North Clarendon, Vermont. In the words of co-owner Anne Marie Delaney: "This is a place where handcrafted is a way of life, so why not a premium Vodka for vodka-lovers? I mean, a true craft product, made from start to finish right here in Vermont, by Vermonters."

SILO is located in Windsor, Vermont, in a newly built barn distillery that offers tours and a cocktail experience for visitors, hosts local music on Sundays and is available to rent for events.